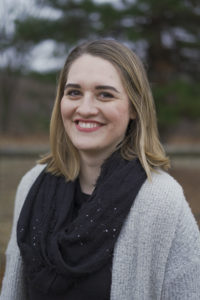 I am a visual artist and art educator at Highcroft Ridge Elementary in St. Louis. I received my MFA from the Sam Fox School of Design & Visual Arts at Washington University in St. Louis, and obtained my teaching certification through the University of Missouri. 
My personal art practice consists of drawing with fibers and oil painting. To me, the act of drawing is simply the process of leaving marks. Wool and other natural materials are my medium, and the three-dimensional space within the loom's warp and weft strings becomes my support. Fiber carries an inherent understanding of home, of memories, of labor, and of making. My fiber drawings act as traces of my thoughts, memories, and gestures—all made visible through thread. Each pass of fiber through the weft strings, and each stroke of paint upon the canvas are my efforts to grasp at something just beyond reach. My drawings are celebrations of my longing, and the wispy trailings of my experiences are held tentatively within their frame. 
–Charis Schneider Norell, M.F.A.